Stadium Thriftway
Recipes
https://www.stadiumthriftway.com/Recipes/Detail/9068/Farro%2c_Sweet_Potato%2c_and_Collard_Greens_Salad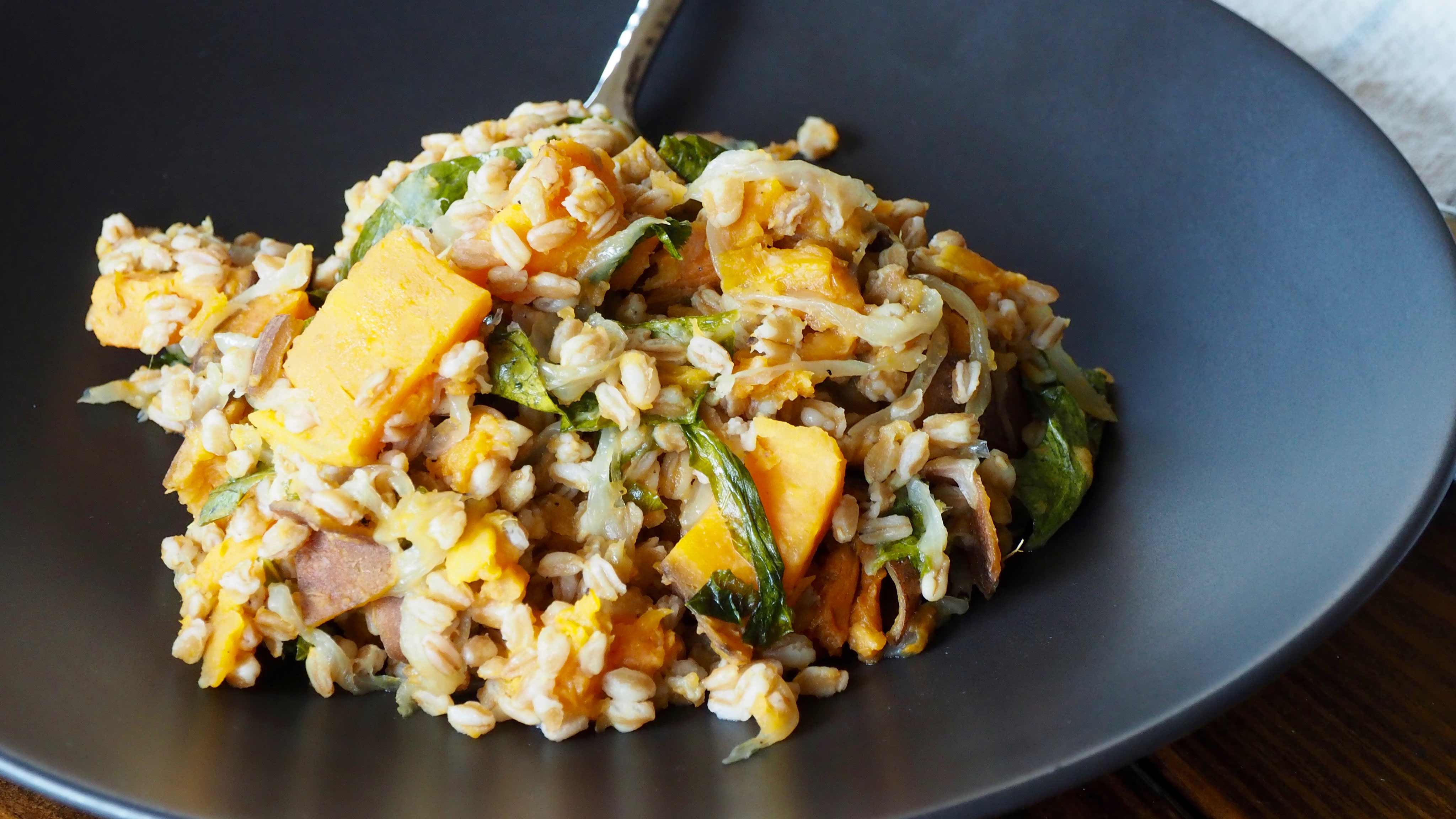 Farro, Sweet Potato, and Collard Greens Salad
Yield: 4 servings
Preparation Time: 15 min; Cook: 20 min
Directions:
Wash, dry, devein, destem, and slice collard greens. Set aside. Wash, dry, and dice sweet potatoes and set aside.

In a large dutch oven, over medium heat, add the sweet potatoes and 1/2 cup water. Cover the dutch oven with a lid and cook the sweet potatoes for 10-12 minutes. Stir in the onions and garlic to the sweet potatoes and continue to cook for an additional 5 minutes, covered. Lastly, stir in the greens, Worcestershire sauce and prepared farro. Cook for an additional 3-4 minutes or until the greens have just wilted. Season lightly with freshly cracked black pepper and salt.
Photo and food styling by Webstop
Please note that some ingredients and brands may not be available in every store.
Stadium Thriftway
Recipes
https://www.stadiumthriftway.com/Recipes/Detail/9068/